A Detailed Discussion On Electric Bike Laws By State: Are Electric Bikes Legal?
The latest Bloomberg report shows that in 2021 America imported close to 790000 electric bikes compared to 652000 electric cars. It showcases that the electric bike has become one of the mainstream electric vehicles in America.
However, the electric bike laws in the USA vary from one state to another severely. Usually, people ask, "What are the electric bike laws by state? Are electric bikes legal?"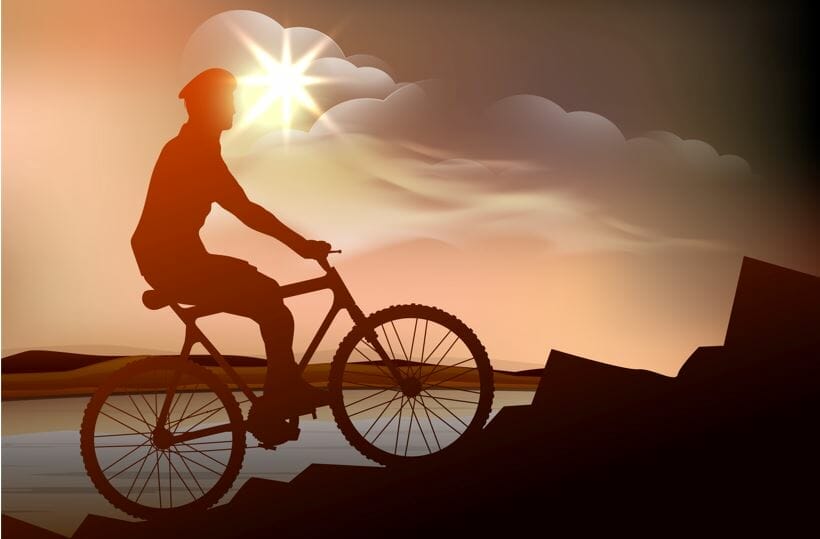 While there's no straightforward answer to these two questions, we can emphasize that most American states have legalized electric bikes. However, you will need to abide by the traffic rules made specifically for e-bikes, including wearing a helmet, maintaining the recommended speed limit, and following the 3 classes of electric bike laws.
So, whether you are from California, New York, Alabama, Connecticut, or Delaware, this guideline on the electric bike laws in American states will be useful. So, stick with us if you plan to get your first e-bike and enjoy the ride safely and without breaching state laws.
Are Electric Bikes Legal?
Many people doubt that electric bikes aren't legal on the streets in their regions. Thankfully, this isn't the case in most cities. Americans are one of the fastest to accept e-bikes as their mainstreaming commuter, and most states have detailed laws on it.
Nonetheless, before you head to find the state laws for electric bikes, you need first to understand Class 1, 2, and 3 electric bike laws. The Class 1, Class 2, and Class 3 electric bicycles refer to different e-bike capacities and MPH. This is known as the three-tier electric bike classification system.
This electric bike will only assist the rider when he or she is pedaling. The integrated motor provides assistance. However, the assistance will stop once the rider reaches a speed of 20 MPH. As a result, with the assistance system, the speed of these e-bikes is roughly limited to 20MPH.
The motor of these electric bikes propels the bikes effectively even when riding without pedal assistance. As a result, the Class 2 electric bikes can be driven entirely by motor power. Nonetheless, once it reaches 20 MPH, the motor will turn off.
Class 3 electric bicycles operate the same way as Class 1 e-bikes do. Both allow the motor to assist in pedal mode, which means that the motor will only assist you while pedaling the e-bike.
It has a 28MPH of the speed limit. So, when the bike reaches 28MPH speed, the motor won't assist you anymore. However, the Class 3 electric bicycle has one key distinction. It has a speedometer that monitors the speed and auto-stops the motor when it reaches the speed limit set at 28MPH.
According to USA law, if any commuter doesn't fall under these classification systems, that commuter device won't be referred to as an electric bike. So, when you get your e-bike, ensure that your bicycle falls under this definition of a low-speed electric bicycle.
CHECKOUT: How To Start An E-Bike Without A Key?
Few Of The Electric Bike Laws By State
When you get your electric bike at hand, you must consider your state laws. Knowing the right electric bike law in your state will help you ride your bike safely and conveniently. The laws include the definition of an e-bike, riding permission on roads, user guidelines for helmets, e-bike taillight, brakes, etc.
So, let's break down the e-bike laws for the top American states.
Electric bike laws California:
One of the first states in America to legalize e-bikes a mainstream mode of transportation was California. Also, they have one of the most detailed and easiest to understand –bike laws across the globe. Californian state law defines e-bike as a conventional bicycle and follow almost the same rules.
They follow the standard 3-tier e-bike classification, as we have already mentioned. Apart from it, you don't need to get a driving license, registration, or insurance for e-bikes in California. However, to ride a Class 3 e-bike, you must be at least 18 years old and wear a helmet. On the other hand, Class 1 and Class 2 electric bikes are free from this restriction.
You are allowed to ride them on streets where the traditional ones are permitted. So, you won't have to worry about riding through different cities in California. Also, MTB electric bikes have the same sets of rules, and California offers some exciting trials for eMTBs.
Nonetheless, you should see the trail and park's specific rules to see if they allow electric MTBs to avoid inconvenience.
ALSO READ: E-Bike Maintenance Schedule And Checklist
New York electric bike laws:
Electric bike laws in the New York state are quite detailed, and one can easily understand them. To begin with, New York defines electric bikes as motor-driven cycles. They also treat the e-bike as they will do with any electrically driven vehicle. Thus, the New York e-bike laws are crystal clear.
However, there's a twist. Although the New York state authority considers e-bikes as motor vehicles, the opposite is with the new York Department of Motor Vehicles. They don't treat e-bikes as traditional motor vehicles.
So, you won't need registration or license to drive e-bikes on New York streets. What's more, the traffic authority permits e-bikes on every city street in New York.
ALSO READ: Shengmilo MX01 E-Bike Review
Electric bikes are classified as regular motorized vehicles by the state of Alabama. Their laws suggest that an electric bike is essentially a "motor-driven cycle," and I should follow the state's law for any motor-driven vehicle. So, e-bikes in Alabama don't need to follow the rules of traditional bicycles.
Nonetheless, Alabama's precise definition of an e-bike has resulted in a few key rules for owners. Firstly, you must have a license. Secondly, the e-bike's specifications must meet the registration requirements.
But, you won't need any insurance here. The age limit for e-bike riders is at least 14 years, and all riders must wear a helmet, likewise motorcycle riders. They are permitted on almost every street, with the exception of bike lanes and walkways.
Arizona treats electric bikes as conventional bicycles. Thus, e-bikes here must follow all the rules imposed on bicycles. Also, Arizona follows the standard 3-tiered electric bike classification system.
It means Class 1 e-bikes are limited to 20MPH with pedal assistance only. Class 2 e-bikes have a throttle-assisted motor and can reach 20MPH speed too.
Finally, according to Arizonian e-bike law, a Class 3 e-bike is a motorized vehicle with a speed limit of 28 MPH. The good news is that riding electric bikes in Arizona does not require a license, registration, or insurance.
More elating is that there's no age limit to ride an e-bike here. You also don't need to wear a helmet there.
Colorado laws for e-bikes:
Colorado uses the 3-tiered classification system and considers electric bikes as traditional bicycles. As a result, the laws are rather specific. There are no permits or registration requirements to own and ride an e-bike in this state.
Nonetheless, Colorado has a few strict rules on Class 3 e-bikes. For example, riders under the age of 21 must wear a helmet while riding Class 3 e-bikes. In addition, anyone below the age of 16 years cannot ride them.
E-bike laws in Connecticut:
If you live in Connecticut and thinking about purchasing a new electric bike, there are some great news for you. Firstly, Connecticut considers electric bikes as regular bicycles. Their classification also follows the 3-tier system.
E-bike ownership and usage are legal in Connecticut without the requirement of any licenses, registrations, or insurance. But, there're three specific rules that riders must follow. These laws are:
Firstly, every e-bike rider must wear a helmet
Secondly, you need to be at least 16 years old to ride a Class 3 electric bike
You can't ride the Class 3 e-bikes in the bike lanes, sidewalks, and multi-use trails.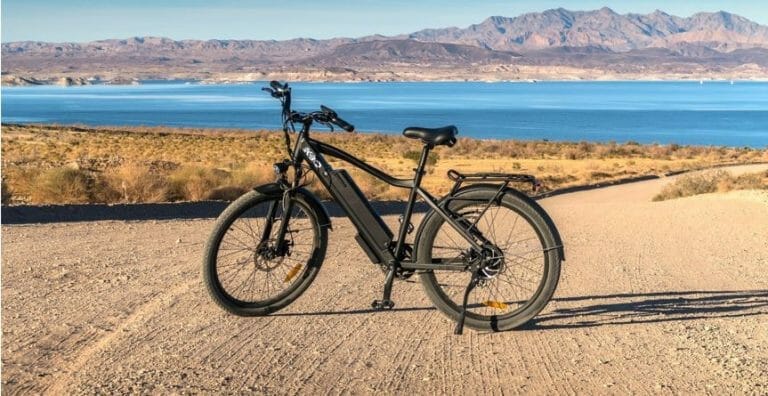 Florida's electric bike laws are a little more complicated than some of the other US states. Firstly, if the electric bike has a maximum speed of 20MPH and is operated with human power, it will fall under the Floridian state definition of "bicycle." Therefore, it will operate as a regular bicycle in the streets.
Anything above 20MPH speed will be referred to as electric bikes. Riders must be minimum of 16 years old to own and ride an e-bike. However, riders don't need to wear helmets. Also, they are not allowed at all on the sidewalks.
Last but not least, e-bikes can only be ridden in pedal mode in bike lanes. If you choose pedal-assistance or throttle mode, and the bike speed crosses 20MPH, you are restricted from riding on the specialized bicycles paths.
Electric bike laws in Georgia:
Like most states in the USA, Georgia also defines electric bikes as traditional bicycles. Also, it follows the conventional 3-tiered e-bike classification. As a result, understanding how an e-bike is defined and classified in Georgia won't be difficult for you.
There are several restrictions that apply to Class 3 electric bikes. Firstly, riders must be at least 15 years to own and ride these bikes. Secondly, for your safety when using Class 3 tiered e-bikes, you must wear a helmet.
Also, you can't ride the Class 3 bikes in pathways and bike lanes. So, when you own a Class 3 electric bike, you should be careful not to ride on the sidewalks and bike lanes. Also, in many regions, traffic may allow you to ride the e-bike on pathways under special circumstances. So, you should check the local traffic rules.
Electric bike laws in Massachusetts:
As the Massachusetts laws for electric bike defies, e-bicycles are referred to as "motorized vehicle" if it has a maximum speed limit of 25MPH. If the speed limit crosses 25MPH, it will be treated as a regular electric vehicle.
However, those e-bikes that fall under the "motorized vehicle" category will need to have a license to ride in Massachusetts. Also, there can be various registration requirements that the e-bike needs to fulfill. So, you should check the local registration system for motorized vehicles and electric bikes.
The minimum age to own and ride electric bikes is 16. It means riders must be at least 16 years or older to ride the electric bikes. Also, all riders must wear a proper helmet. Finally, riding electric bikes on cycle ways and sidewalks is prohibited.
Electric bike rules in Michigan:
Michigan also defines electric bikes as traditional bicycles. However, the authority suggests that the rider follows the local government rules properly as there can be variations in different counties.
There are no requirements for a license, registration, or insurance to ride an electric bicycle in this state. Riders under the age of 18 must, however, wear a helmet. Last but not least, if you want to ride a Class 3 electric bike, you must be at least 14 years old.
While Class 2 and Class 3 e-bicycles are not permitted on linear trails, sidewalks, or bike paths, Class 1 electric bicycles are.
Electric bike law in Texas:
Here, e-bikes are defined similarly to conventional bicycles. The state also follows the standard 3-tier classification system.
However, there are specific rules in Texas that govern where e-bikes are allowed. Riding them on bike paths and sidewalks is against the law. Also, the local government, every now and then may impose temporary restrictions on places where riding an e-bike is allowed.
You don't even need a license or registration. Similarly, no helmets are required. Class 3 e-bikes, however, are not permitted to be ridden by anyone under the age of 15.
E-bike laws in Washington:
Washington, DC is included in our final discussion of electric bike laws by state. The authority here treats both regular bicycles and electric bikes equally. Also, they follow the same 3-tier classification. But, they have different rules for Class 1, Class 2, and Class 3 e-bikes regarding where they can be ridden.
For instance, you can ride Class 1 and Class 2 e-bikes on bicycle paths, but Class 3 doesn't have such permission. Moreover, to ride an electric bike in Washington, DC, you must be at least 16 years old. However, no license, insurance, or registration is required.
CHECKOUT: Best Electric Bike Under $2000 Reviews
Frequently Asked Questions
Final Thoughts On Legality Of E-Bikes
Electric bikes are becoming a more convenient way for daily commuters worldwide, and America is no exception. Fortunately, all states in the United States have quickly adapted to the changing trend of electric bikes.
State-by-state electric bike laws are detailed. We have included the top states in this discussion. Furthermore, the laws in other states not mentioned in this article are more or less similar. So, you shouldn't be concerned about the states we skipped.