Electric Scooter Maintenance, Tips And Guide
You start your electric scooter and find that its brakes aren't working properly, or the tire may be punctured. Well, these scenarios aren't unfamiliar. And it brings us to an important aspect, electric scooter maintenance.
Yes, electric scooters require less maintenance and upkeep. But, it doesn't mean that you can go for months and years without minimum maintenance to your electric scooter. Also, electric scooters are no cheap investment. Consequently, repair and replacement of tires, brakes, or controls may be pricier and cause mishaps.
Thankfully, you can maintain your electric scooter to extend the lifespan of its brakes, battery, controls and enjoy a smoother performance.
That's why we have compiled this guideline on how to maintain electric scooter to improve its riding smoothness and performance. Here, you will learn about the importance of maintaining your e-scooter regularly, tools required for the maintenance, and, more importantly, daily, weekly, monthly, and yearly maintenance tips for different parts of the electric scooter.
Thus, it will be one heck of reading if you love your electric scooter and want to keep it in the best possible condition for the best performance.
CHECKOUT OUR DETAIL GUIDE ON: Electric Scooter Troubleshooting
Importance of Electric Scooter Maintenance
Ideally, your electric scooter needs proper maintenance every 2 to 4 weeks for checkups and minor adjustments. Also, you should give a thorough checkup and major maintenance at least twice a year for the e-scooter.
But why is it important to do regular electric scooter maintenance? The following points will help you open up your eyes.
First off, an electric scooter is an expensive investment. A standard electric scooter will cost you around $500 or more. So, you won't like to see any major repair or replacement parts of the electric scooter within a few months of use. That's where the importance of e-scooter maintenance becomes vital. When you check up your electric scooter at least once every 2-week and maintain it, you eliminate the chance of any major and costly problem and repair.
Also, when you check and maintain your electric scooter regularly, you will get a smoother and better riding performance from the scooter. It will be a great relief if you ride a lot. Also, regular maintenance will enhance your riding safety.
DONT FORGET TO CHECKOUT: How Much Does An E-Scooter Cost?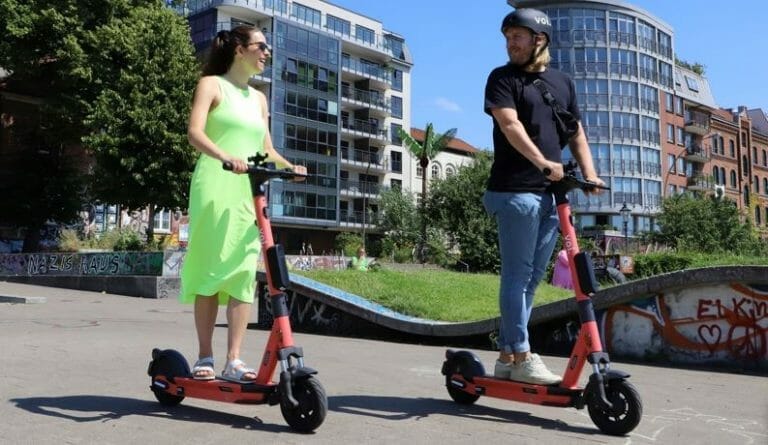 When you maintain your electric scooter timely, you will get the following benefits:
Regular maintenance will improve the riding comfort and smoothness of your electric scooter
When you check up the brakes, controls, and tires weekly, it will provide you with a safer riding experience
You can eliminate major problems before they occur with the preventive maintenance of the electric scooter
Your electric scooter will remain dependable on the roads and ensure you better rides
Regular e-scooter maintenance will offer you better safety and security as it prevents fatal hazards
You will enjoy a cost-effective e-scooter as regular maintenance won't allow major problems to develop for costly repair and replacement of different parts.
Thus, you will enjoy the excellent benefits of maintaining electric scooters timely. Nonetheless, you should also be aware of the possible hazards when you don't maintain the e-scooter timely and properly.
A poorly maintained e-scooter will cost serious repair and replacement in the long run.
As you don't maintain your e-scooter, its tires, brakes, and controls may wear out and malfunction. It will be fatal for both the rider and the traffics on the road.
Irregular maintenance will largely affect the performance and efficiency of the electric scooter. The battery capacity may reduce, or the controls become damaged. So, it will cost you dearly both safety and money.
Long story short, regular maintenance and upkeep of your electric scooter will help you keep your loved and favorite commuter friend in good condition. Also, a clean-looking e-scooter will be useful for your impression both at home and indoors.
Understand the Parts of Electric Scooter
Electric scooters are engineering excellence. Also, it comes with multiple parts. So, when you plan to maintain your electric scooter, you must know the function and types of the parts this commuting device has. It will help you maintain the electric scooter better.
So, as part of our electric scooter maintenance guide, let's focus on the maintenance parts first. Usually, an electric scooter consists of three different parts and functions. It includes:
Mechanical parts
Electrical parts
Traffic parts
The mechanical parts of the electric scooter combine to help the e-scooter run and ride smoothly. The list includes:
Handlebars
Brakes and forks
Wheels and chain
Seat
Shock absorber
Kickstand and fenders
As you see, these parts are made of metal and other materials and construct the mainframe of the electric scooter. Also, there're electric parts that include the following ones:
Electric motor
Throttle
Controllers
Switches and fuses
Battery and charger
The motor and the battery are the two most important electric parts of an e-scooter. Also, the throttle lets you switch on and off the scooter conveniently. And as you ride on the roads, you will see headlamps and turn signals, which are the traffic equipment of an e-scooter. These include:
Front and rear light
Turn lights or indicators
Tools Require For Electric Scooter Maintenance
The success of any work depends on your preparation. A similar is true for maintaining your e-scooter. The preparation for maintenance of the e-scooter starts by arranging all the tools you will need. Of course, the tools will vary depending on your electric scooter's maintenance and checkup type.
However, the general maintenance and minor repair work for e-scooter are impossible without the following tools:
Allen key
Regular wrench
Adjustable wrench
Bicycle tire levers
Digital multi-meter
Magnetic steel tray
Freewheel removal tool
Chain tool
Apart from these tools, you will also need the two following elements:
Washing equipment and detergent for cleaning your electric scooter
Lubricant to lubricate the wheels, chain, and brakes of the scooter
When you are ready with all these tools and elements, you can start checking and maintaining your electric scooter.
HERE IS ANOTHER ARTICLE ABOUT: How To Make E-Scooter Faster?
Tips on Electric Scooter Maintenance
We have discussed the importance and tools for electric scooter upkeep and maintenance. So, you might be eager to know the answer to the question, "How to maintain electric scooter?"
So, we won't make you wait anymore. But, before we jump into the maintenance tips for electric scooters, let's see the maintenance periods.
| | |
| --- | --- |
| Maintenance Period | Major Maintenances Required |
| 2-4 weeks checkup | You need to thoroughly check the headlight, brakes, tires, and steering columns. Particularly, the brakes and tires may become loose and malfunction. So, check these parts carefully and maintain them if need be. Ensure that you clean the tires, frame, brakes, and other parts of the scooter once every month to help it remain neat and clean. |
| 2-4 months | At this time, you would want to maintain most parts of your electric scooter. Thus, look closely at the brakes, tires, wheels, electric controls, and lubrication of the scooter. Also, repair the minor issues before they develop into major ones and ask for a costly replacement. |
| Yearly maintenance | At least once a year, you must check the battery, charger, electric controls, motor, and brakes of your e-scooter. The brake shoe might need replacement at this time. Also, look at the seat, seat cover, and mainframe of the scooter to keep them in good condition. Plus, once in a year, you should pay a visit to an electric scooter mechanic for the best maintenance. |
Now that you have a clear idea of the maintenance period of different parts of your electric scooter, it's time to jump into maintenance. So, let's do it.
But before you start maintaining your electric scooter, you must always follow these protective tips.
Always switch off your scooter
Always perform the maintenance in outdoor
E-scooters aren't fully waterproof. So, never use a high-pressure hose to clean or wash your electric scooter.
Before you wash your e-scooter, don't forget to remove the battery (if removable).
CHECKOUT: Pros And Cons Of E-Scooters
Maintenance tips for brakes
Technically, you should check the brakes of the electric scooter before every ride. However, we are well aware that no one will perform a daily checkup of the brakes. So, you should check them at least once every two weeks.
Also, good brakes for e-scooter are essential for stops. Accordingly, stopping power is required for the safety of the e-scooter and the rider. Usually, there are a few types of electric scooter brakes that include the following ones:
Caliper brakes
Drum brakes
Electric brakes
Although these four types of brakes are common for electric scooters, you will also find the V-brake and band brakes in an e-scooter. Thankfully, the maintenance tips for e-scooter brakes remain more or less the same for every e-scooter brake type.
Firstly, you need to check the brakes and perform the following things:
Turn the wheels and tires of the scooter. They should move freely. If the tires and wheels are obstructed, you need to fix the problem.
You also need to check the brake shoes, calipers, and brake pads of the e-scooter. Usually, you need to replace the brake shoes once a year as these wear out due to constant friction.
When you find the brakes have become loose, you need to fine-tune them. It needs patience since fine-tuning e-scooter brakes is time-consuming and needs exceptional attention. You will need to use an Allen key to adjust the brakes.
As you fine-tune the brakes, place the e-scooter on a platform and ensure that the wheels move freely. It will be useful for the brake maintenance of the e-scooter.
Maintenance tips for electric scooter tires
The tires of the electric scooter get in touch with the roads directly. So, it wears and tears pretty fast due to the friction of the tires with the roads. Also, different elements on the outdoor will damage the tire, so it needs regular maintenance.
There're two things to look at for the electric scooter tires. These are:
Firstly, look at the tires pressure
Secondly, check the lifespan of the tires
If the tire has more or less than the standard pressure, you will find it hard to ride your electric scooter. A low or high-pressure e-scooter tire will cause uneven wear and tear, slow riding speed, and lower mileage as it drains the battery faster.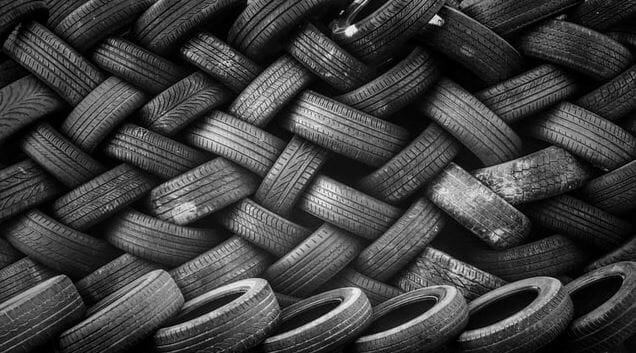 So, what's the standard pressure for electric scooter tires?
Well, the standard e-scooter tire pressure depends on the rider's weight. The heavier the rider, the more pressure the tire will need.
For heavier riders, the tire pressure should be at 40PSI to 45PSI. Usually, people who weigh over 170 pounds are considered heavier riders for e-scooter.
If riders weigh less than 170 pounds, they are lightweight riders. Thus, for lighter riders, your e-scooter tire will need around 32PSI to 36PSI pressure.
You can measure the PSI of the tire with a barometer. Also, check the lifespan of the tires. Ideally, you should replace the tires for every 1500 to 2000 miles for the best performance. Finally, check for any leaks in the tires to ensure smooth and safe rides.
When the tires wear out and reach their lifespan, you need to replace them. Also, when the tires are punctured, you need to replace or fix them.
You can follow these tips and steps to replace the tires of your electric scooter. It includes:
For the front tire, you need to remove the brakes. And for the rear tire and wheel, you may need to remove the cables that connect with the motor. If you find it difficult to take off the brakes or motor wires, you may follow the user manual.
Once you have detached the wheel's tire, you need to take off the inner tube and inspect for any possible leaks and punctures. If you find any, you need to fix it.
Maintenance tips for electric scooter battery
As part of our maintenance guide for your electric scooter, we will now focus on the battery. Generally, your electric scooter battery will need the least maintenance. You need to check the battery's health once a year.
Also, the battery of the e-scooter comes with a definite lifespan. You need to replace it once the lifespan gets over. Thankfully, the electric scooter battery will last for a few years with ease. So, you don't need to worry about it.
However, you should check the battery health using a digital multi-meter. Connect the battery with the digital multi-meter and check the readings.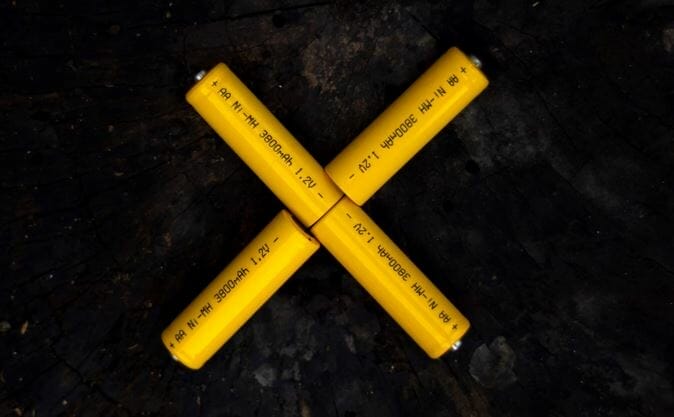 If the battery reading shoes above 25V, there's nothing to do anymore. It suggests that the battery and the charger are working fine.
If the digital multi-meter shows readings less than 25V, you might need to replace the battery. We recommend you look for a mechanic to replace the battery safely.
Also, you should follow the suggestions for maintaining your e-scooter battery in good condition. These recommendations include maintaining the charge between 30% to 80%, using the original charger, never charging in too cold or hot condition, etc.
CHECKOUT OUR DETAIL ARTICLE ON: How To Charge Electric Scooter Battery Without Charger
How to Wash Your Electric Scooter
One of the key aspects of electric scooter maintenance is to clean it regularly to stay neat and clean. Also, regular cleaning of the electric scooter will help you detect any problem and fix it ASAP before it develops into a major one.
You should clean your electric scooter at least once every month. The steps include:
Step 1: Clean the mechanical parts
You can clean the mechanical parts of the electric scooter with warm water and detergent. These parts include brakes, wheels, handlebars, etc.
Firstly, mix warm water and liquid detergent in a bowl. You may use soap instead of detergent. Dip a rag on the liquid detergent and warm water. Use it to wash off the exterior parts of your electric scooter safely.
Once you have washed off the mechanical parts and exterior of the e-scooter, rinse them off with a clean and dry cloth. Now, let it air dry.
Cleaning the wheels of your electric scooter is easy. Simply pour water on the wheels to soften the residue and debris. Finally, wash the wheels off with the sponge. You would need to repeat the cleaning process multiple times to remove the last pinch of residue from the wheels.
Step 3: Wash the e-scooter chain
You need to set the e-scooter on a high platform and ensure its wheel and chain move freely. After that, wash off the entire chain with a brush and commercial cleaner. You can alternatively use the warm water and detergent mixture.
You need to continue spinning the e-scooter chain by moving the wheels as you wash it. Once you have degreased the entire chain, you need to lubricate it. The lubrication is essential for the smooth-riding experience without any hiccups.
Tips on How to Lubricate Your Electric Scooter:
People often ask, "Where do I lubricate my electric scooter?"
Well, here's the answer:
You should also lubricate the brakes, wheels, bearings, and chain of the electric scooter to help them perform better and safer. When you lubricate all the moving parts of your electric scooter, it will boost your riding comfort superbly. You may use WD-40 commercial lubricant for this purpose.
Frequently Asked Questions
Yes, you must always maintain your electric scooter to enjoy a smooth riding experience. Usually, you need to maintain the brakes, tires, wheels, electric controls, and motor. Also, it would help if you washed the e-scooter to give it a good look.
ALSO READ: Do You Need An Insurance For E-Scooter?
Well, you need to check the minor issues of the electric scooter once every 2 to 4 weeks. Finally, take your e-scooter to a mechanic for a good service once a year to enjoy the best performance.
Luckily, the average cost of e-scooter maintenance is pretty low. You will need to spend on the tires and brakes, but these need replacement very rarely, usually once every one to two years. So, it won't hurt your pocket anyway.
Electric scooter maintenance is no rocket science. All you need is to follow our guidelines and steps, from maintaining the brakes and wheels to cleaning and lubricating the entire wheelbase and e-scooter. The key is to inspect every part of the e-scooter properly and ensure each part is working appropriately. When you sense any problem with the e-scooter, you should immediately service it. It will help you enjoy a smoother and safer riding experience.