The Top Pros And Cons Of Electric Scooter: Should You Get One?
Electric scooter, an eco-friendly commuter, has revolutionized the modern-day concept of daily commuting. It is lightweight, easy to control, has a sleek and stylish design, and features amazing battery improvement. Henceforth, in many parts of the world, the electric scooter has slowly become part of mainstream commuting.
However, it also has its drawbacks. It includes limited speed, questionable battery performance, street legality, and lack of charging stations outside. So, you must know the pros and cons of electric scooter before buying one.
When you know the advantages and disadvantages of electric scooter, you can use and maintain the scooter in mint condition. It will enhance your riding comfort safety and prolong the lifespan of your favorite daily commuter.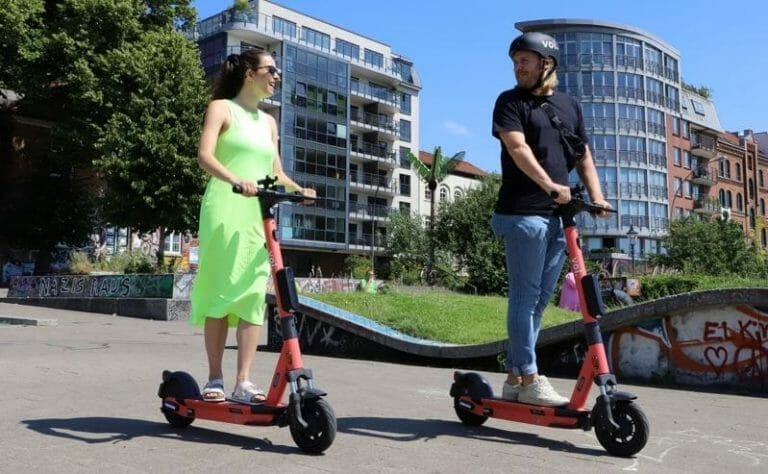 That's why we have come up with this long article to discuss each benefit and setback of an e-scooter so that you know about the commuting machine thoroughly. Also, it will be useful to realize what changes the scooter will bring to your life.
A Brief History of Electric Scooter
The electric scooter is also known as a motorized scooter as it gets the necessary power from the battery-operated motor. A large deck at its center allows the rider to sit and ride the vehicle comfortably and confidently.
Although e-scooter has grown into massive popularity recently, its history isn't pretty old. Autoped manufactured their first motorized vehicle in 1915. So, it isn't as old as automobiles are. What's more, after the introduction of Autoped in the market during World War I, the next few decades were bleak for the vehicle.
It was until the 1980s that e-scooter got into the mainstream commuting world. Go-Ped brought their Roadster and Sport models as motorized vehicles in the market in 1986. These two models were truly the 1st stand-up e-scooter out there. In 2001, they also introduced Hoverboard in the market. It was their first stand-up scooter with full suspension support. It offered excellent riding smoothness; it was a great hit among the youths.
Since 2010, manufacturers have been using a lithium-ion battery in their e-scooter instead of the heavier cadmium-ion batteries. Thus, the weight of these vehicles has dropped dramatically. Also, smartphone apps have enabled the user to control the vehicle from a distance. It also improves the security of your e-scooter from thefts.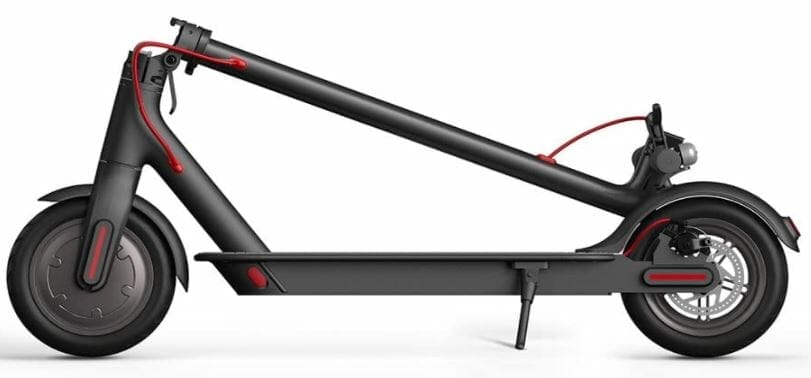 Thus, e-scooter has risen to incredible popularity. So, many people are opting for it as their daily commuting medium.
But are electric scooters reliable?
We will look into the advantages and disadvantages of electric scooters to find the answer to this question. If you consider getting your first e-scooter, it will be useful for sure.
Pros And Cons Of Electric Scooter: Can You Depend On E-scooter?
When you want a quicker medium of commuting but don't want to hurt the environment anyway, an electric scooter can be a great option. However, many people say e-scooter technology needs to go long for maturity.
So, there's debate on the reliability and performance of e-scooter. Some even argue about its eco-friendly property too. So, we decided to compare their advantages and disadvantages for quick decision-making help.
ALSO READ: Do You Need An Insurance For E-Scooters.
Advantages of Electric Scooters
When you own an electric scooter, it comes with numerous practical benefits. Also, it is a great help for urban people to avoid traffic jams over short distances. You can go to offices or hop nearby with the vehicle without inconvenience.
Convenient medium of commuting
The best benefit of owning an e-scooter is its convenience. These vehicles are made compact, portable, and lightweight. Thus, unlike the motorcycles, it's a big brother; you don't need muscle power to control it on the roads.
What's more, the learning curve of e-scooter is also easy and quick. You can learn its techniques and even master them within a few sessions. Plus, you can kick off the scooter anytime and go to your destination within minutes. As you reach your destination, the quick folding capacity of the vehicle makes it easy for you to store or park the scooter.
Also, it has easy controls and so, convenient for people of all ages. It truly will transform your riding comfort into a heavenly one.
Riding a motorized scooter is as easy ad riding your bike. Yes, you will learn its riding technique within minutes. The process of how to use an e-scooter is easy. Thus, you will be overwhelmed by its simplicity and convenience.
There are only a few buttons and a display. You can shift between different riding modes with the switch and see everything on the LED panel. These features make the vehicle a tempting option for teenagers and youngsters.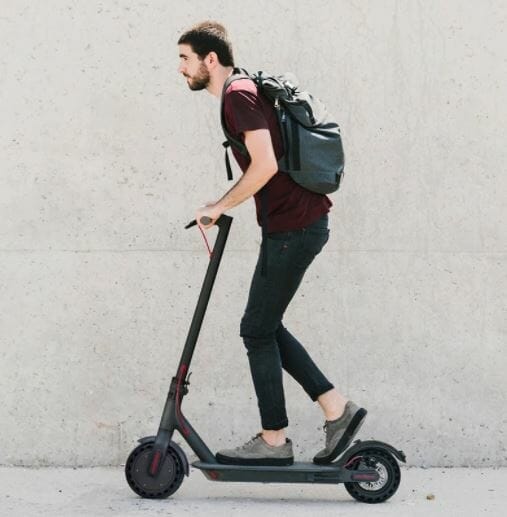 So, many teenagers choose it as an alternative vehicle for short trips. Also, you can use it for going to groceries quickly.
Doesn't emit any harmful gas
Electric scooter follows a zero-emission technology. Since these vehicles run with electricity, they won't emit any gas into the environment. Vehicles that use fossil fuel will emit carbon dioxide, mono-oxide, nitrogen, and other harmful particles in the environment.
With its electric motor and rechargeable lithium-ion battery, an electric scooter is free of such problems. It won't affect the environment with its gas and contaminants. So, it is good for air and riders' health at the same time.
Eco-friendly riding option
As electric scooter doesn't emit any harmful gas, it is considered eco-friendly to use. Thus, its eco-friendliness goes a long way to minimize the greenhouse effect and global warming. As it has a zero-emission facility, e-scooters also improve the air quality in urban areas.
Henceforth, many people and even experts say that more countries should take the strong initiative to encourage their citizens to use the motorized vehicle. It will help save fossil fuel and save the environment simultaneously.
Electric scooter doesn't use any fossil fuel directly. Yes, it uses electricity to recharge the lithium-ion battery to power the motor. But, in most developed countries, electricity comes from atomic energy and sustainable mediums.
It is a great advantage for people who use fossil fuel in their vehicles and third-world countries as they are dependent on fossil fuel massively. Although fossil fuel is arguable, it still is the main source of energy in most countries. However, its sources are limited, and the supply is going down, although its demand is increasing.
So, the use of e-scooter will help save petrol, diesel, and gasses conveniently.
An electric vehicle is way more economical riding option than regular vehicles. Automobiles that use fossil fuel, such as gas or petrol, are expensive options. According to Gas Price data, AAA grade gas price was $4.005 per unit on average in March 2022 across the USA.
At the same time, the per-unit price of electricity has dropped by 15% in 2021 in America. Thus, the e-scooter enjoys great savings with its energy consumption.
Usually, a motorized scooter will cost around 9 to 10 cents per mile. On the contrary, automobiles will cost from 15 cents to 20 cents per mile. Thus, these scooters are almost 50% more budget-friendly than cars, SUVs, etc. As a result, teenagers opt for the e-scooter to go to their schools, colleges, or part-time workplaces. Even many adults find it a cheaper option for their daily commuting.
Although new, many cities have developed smartphone apps to allow the e-scooter rider to share their vehicle with others when not in use. The concept is new. But, its future seems to be incredibly bright as people with tight-budget can afford to ride the motorized scooter.
Also, compared to different car rideshare apps, the use of e-scooter is highly affordable. So, it offers an even poorer class to go to their destination faster without spending their hard-earned penny on big SUVs or cars. In fact, riding an e-scooter for a short distance can be more budget-friendly than riding a public bus.
When you drive a car or automobile, you will need a license. It can be a hassle to many people and for teenagers, particularly. The use of an electric scooter frees you from such problems. You don't need a driving license to ride an e-scooter.
So, lace up your shoes, put your feet on the scooter and trigger the power button to enjoy the perfect ride. And that too you can do without hurting the environment. It brings great convenience for riders in real life.
When riding a scooter with electric power, you can easily skip the traffic jam in urban areas and reach your destination quicker than automobiles. Many cities these days allow e-scooter to ride in the dedicated bike lane.
Also, the compactness of the vehicle means you can pass through the tightest space in the road without issues. During office hours, it is a great help when most traffic points are crowded with cars, SUVs, motorcycles, etc.
Reduces air and sound pollution
We have repeatedly mentioned that e-scooter doesn't emit any harmful gas and contaminants in the air. Also, it operates pretty quietly. Most e-scooter will produce light to no noise under 30db. It is well under the noise limit for the traffics in most cities.
Thus, the use of e-scooter can help in reducing sound pollution in urban areas. It will be useful for healthy living as you will get rid of annoying and alarming sound and air pollution. It will improve your health too and reduce the cost of visiting physicians.
Easy and low maintenance facility
One of the key advantages of electric scooters is their low maintenance requirement. Electric scooter follows a simple but durable and sturdy mechanism. Also, the build quality of these vehicles is quite dependable.
The tires are built for sturdy and heavy riding. Also, it doesn't need any high-end wheel or rim, unlike motorcycles and cars. On top of it, it has a few parts only. You need to take care of its motor and battery, and the vehicle should be fine for riding smoothly for years.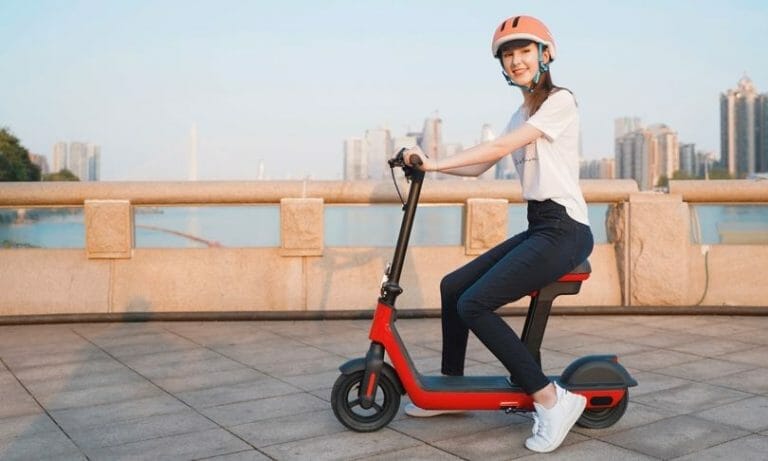 However, you have to maintain the e-scooter timely to help boost its performance. Thankfully, these maintenances are pretty straightforward. Just check the tires for proper pressure examine the brakes and battery. Also, clean the entire scooter once in a while to keep it neat and clean. That's all an e-scooter needs for functioning properly years after years.
Improved battery performance and range
Previously most electric scooters had an average battery. However, the technological advancement of lithium-ion batteries means it has helped motorized scooters greatly. For instance, most e-scooter had 15 to 20 miles of range in one charge.
But it has developed dramatically for the past few years. For instance, Apollo Pro 52V and Ninebot Max have a battery range of 56 miles and 39.4 miles, respectively. The improved battery capacity means it generates more power for the motor.
Thus, the speed of the e-scooter has also increased. You can go well over 30MPH with these vehicles. Sadly, most manufacturers set the speed limit at 205MPH. You may remove the speed limiter to increase the speed of your e-scooter.
Even if your electric scooter starts malfunctioning, there's nothing to worry. You can fix the problem pretty easily. Also, it won't need to break your bank account. The simple mechanics used to make an e-scooter make it possible.
Usually, e-scooters will malfunction due to damaged battery, motor, or LED panel. You can fix or replace them within reasonable pricing. Also, the brake system is reliable, so you won't have to pay too much for it.
Disadvantages of Electric Scooter
We have described the top benefits of electric scooters. Thus, you might consider getting the vehicle almost immediately. But wouldn't it be great to look at the cons of the electric scooter before you finalize the decision?
So, let's jump into finding the e-scooter setbacks.
Increased the risk of accidents
Although unbelievable, the use of e-scooter increases the chance of road accidents. According to the Consumer Product Safety Commission (CPSC), electric scooter accident cases have increased 3X more in less than four years.
According to the report, the cases have gone up from 7700 in 2017 to 27000 in 2020. Experts say that e-scooter riders don't follow traffic rules, become inattentive, and don't wear a helmet, which leads to an increasing number of accidents. So, you should be aware of these and follow the traffic rules with your e-scooter to avoid accidents.
Problems with vehicle insurance
E-scooter is yet to receive recognition in many countries. Thus, you will find it challenging to get proper insurance for the vehicle. Most insurance companies are yet to finalize any rules for these vehicles. What's more, most companies don't even know which category they should follow for the e-scooter.
Thus, the entire process is complex. We hope vehicle insurance companies take care of it ASAP.
Complexity in road permit
Perhaps the biggest setback of e-scooter development is its complexity regarding road legality. In fact, most European countries and American states are yet to make it a street-legal vehicle. Thus, you can ride e-scooter only in private properties and parks in many regions.
For instance, in the UK, e-scooter is yet to receive street-legal permission. The similar is true for most EU nations. Also, many American states haven't finalized the traffic rules for using electric scooters, which further worsens the problem.
Investing in an electric scooter is great for daily commuting. However, when you look at it resell value, you will be utterly disappointed. It happens due to the unusually high depreciation value of the vehicle, which is the last thing you would want.
You will be surprised to see the price of your e-scooter dropping down 50% or more within the first couple of years. So, you won't get a good to resell value of the motorized commuter.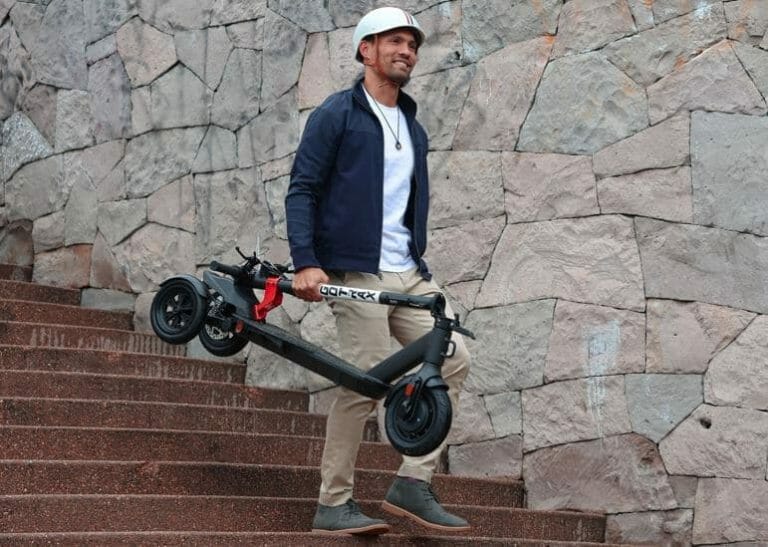 Although the battery of electric scooters has come a long way, it still needs development. For instance, the most e-scooter battery will have around 30 to 35 miles of range. Although it is enough for riding in a short distance, you won't be able to go on long rides with the electric scooter.
Also, overheating the battery can be an issue as many people choose an overnight charging option. Moreover, the e-scooter battery might drain soon, so that you will lack premium performance from the battery.
Unfortunately, most e-scooter has a speed limit set at 25MPH. Yes, you can remove the speed limiter to speed up your e-scooter. But, removing the speed limiter needs some tech-savvy information. What's more, traffic rules also set the speed limit at 25MPPH for electric scooters for safety purposes.
Therefore, you can't ride the scooter with its maximum capacity. It is a great disadvantage of electric scooters that discourages many people from buying them.
HERE IS A DETAIL ARTICLE ABOUT: How To Make Electric Scooter Faster
E-scooter owners will choose the vehicle even for shopping for daily groceries and hopping around in their neighborhood. Thus, they will walk less. It can cause obesity for the owners. Plus, with e-scooter, people become lazy. Experts, therefore, think that e-scooter is bad for health in the long run.
Final Thoughts On the Advantages And Disadvantages Of E-Scooters
The discussion on the pros and cons of electric scooters should be an eye-opener for you. No doubt, the advantages of electric scooters outweigh their disadvantages. Thus, it can be your perfect companion in short-distance riding.
You can go to your workplace, office, groceries, or neighborhood places with your electric scooter. You won't get blocked in a traffic jam. Nonetheless, you should use proper safety features while riding a motorized vehicle. We recommend you wear helmets along with knee and elbow pads for proper safety on the roads. Also, ensure that its brakes and suspensions are working appropriately. It will be a lifesaver during emergencies.